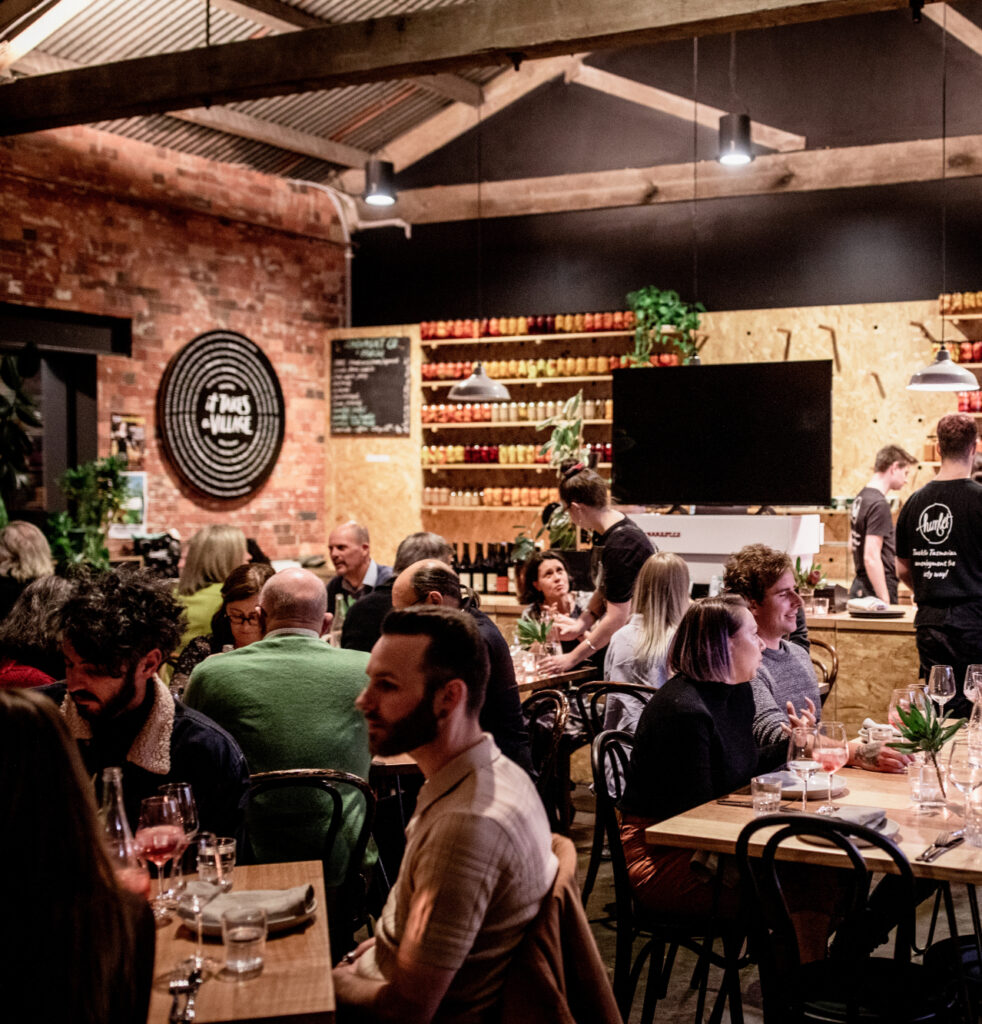 The Hamlet Cafe, located at the entrance of the Hobart rivulet walking track at 40 Molle Street, Hobart. An inviting atmosphere, full of tasty treats and innovative dishes, Hamlet is changing lives by empowering underrepresented Tasmanians and immersing them in the hospitality industry.
As a training café, we provide a supportive workplace where our participants gain the skills and confidence to participate in the workforce and reconnect with their community. Behind the scenes we provide a number of additional programs to help our participants thrive – including literacy support, digital literacy and access support, workplace presentation workshops, and job interview preparation training.
The Hamlet cafe provides an inclusive base environment for our two main training streams – the café program and the kitchen skills program.
We rely on a network of suppliers that provide high quality produce that is as local as possible. The menu heroes fresh seasonal produce.
Hamlet creates space where we challenge the perceptions around disability, thrive in new experiences and promote openness so that everyone feels welcome and included. Community means everyone. No one should be left behind and Hamlet is proud to be promoting real change in Tasmania.