Hamlet's Positive Impact Reaching Across Industry and Community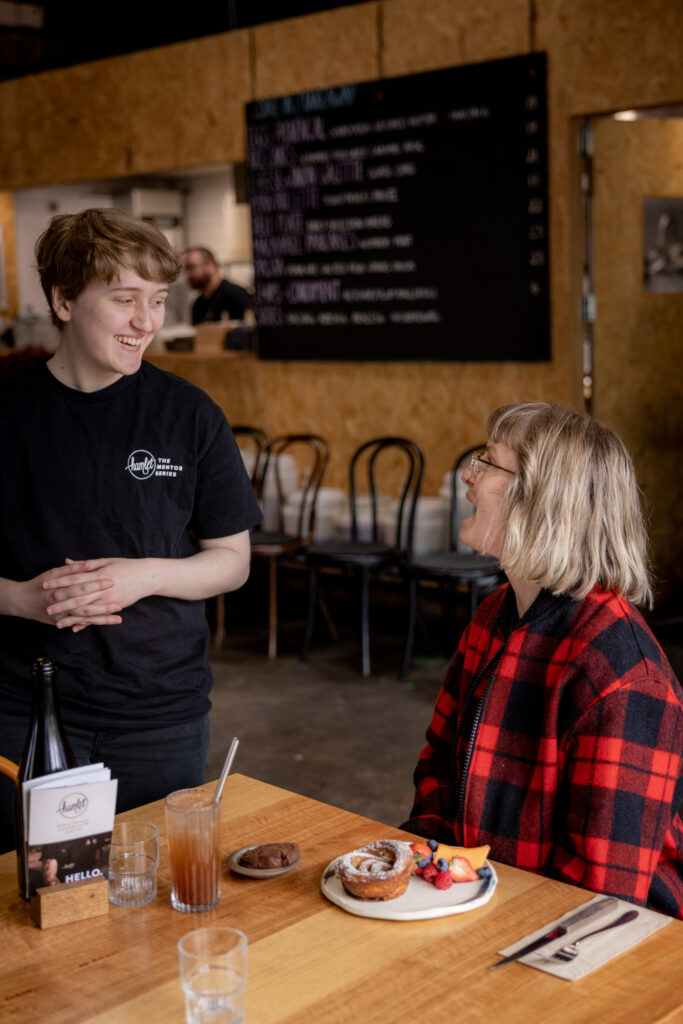 30 March 2023
2022 has been another big year for Hamlet as we continue to train our amazing program participants in kitchen, café and customer service skills, expand our program to involve industry leaders through our successful Mentor Series and take our message about the myth of the 'perfect employee' to Tasmanian industries more broadly.
In August, Hamlet CEO Emily Briffa delivered a Keynote Address at the Tourism Industry Council of Tasmania's 2022 Conference, sharing the story of Hamlet with the hundreds of tourism industry, business and governent representatives who attended the event.
For many, it would have been the first time they had heard about Hamlet and how it successfully links one of Tasmania's most recognised industries (hospitality) with solutions to one of Tasmania's most difficult, entrenched social issues (unemployment).
Reflecting on the impact Hamlet can have on the hospitality and wider community, Emily told attendees:
"Hamlet wanted to create a situation where industry leaders might start to rethink some of the staffing issues they've faced and make an active choice to do things differently in the future.
"We need to stop writing job descriptions with an idea of what the perfect employee looks and sounds like.
"I think it's easy to do things the same way they've always been done but if we do, things won't change and we'll keep having the same conversations about skill shortages and our inability to find staff to fill the gaps."