Tony Tan at Hamlet for Chinese New Year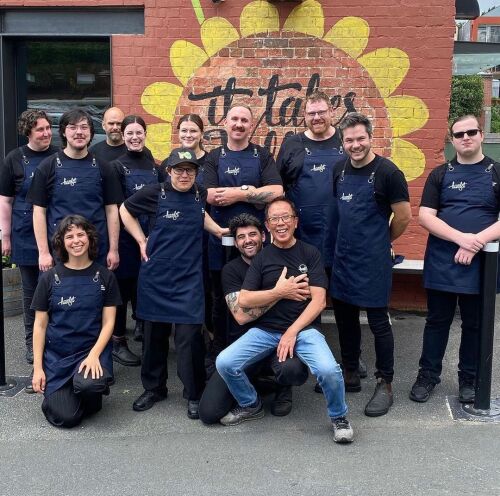 Event Date: 22 January 2023
Little can be said to adequately describe Tony Tan's nature and deep impact on Australia's food scene.
A scholar, a published author, a polyglot, chef, television presenter, master class instructor, culinary competition judge, mentor, muse and gourmand.
Tony's journey has taken him from his birthplace of Malaysia through kitchens in China, Vietnam, New Zealand, the USA, Spain, and Australia where he has recently opened his own cooking school in Trentham.
He's written books and for several local and international magazines and newspapers. Hosted food safari and appeared on Anthony Bourdain's food safari.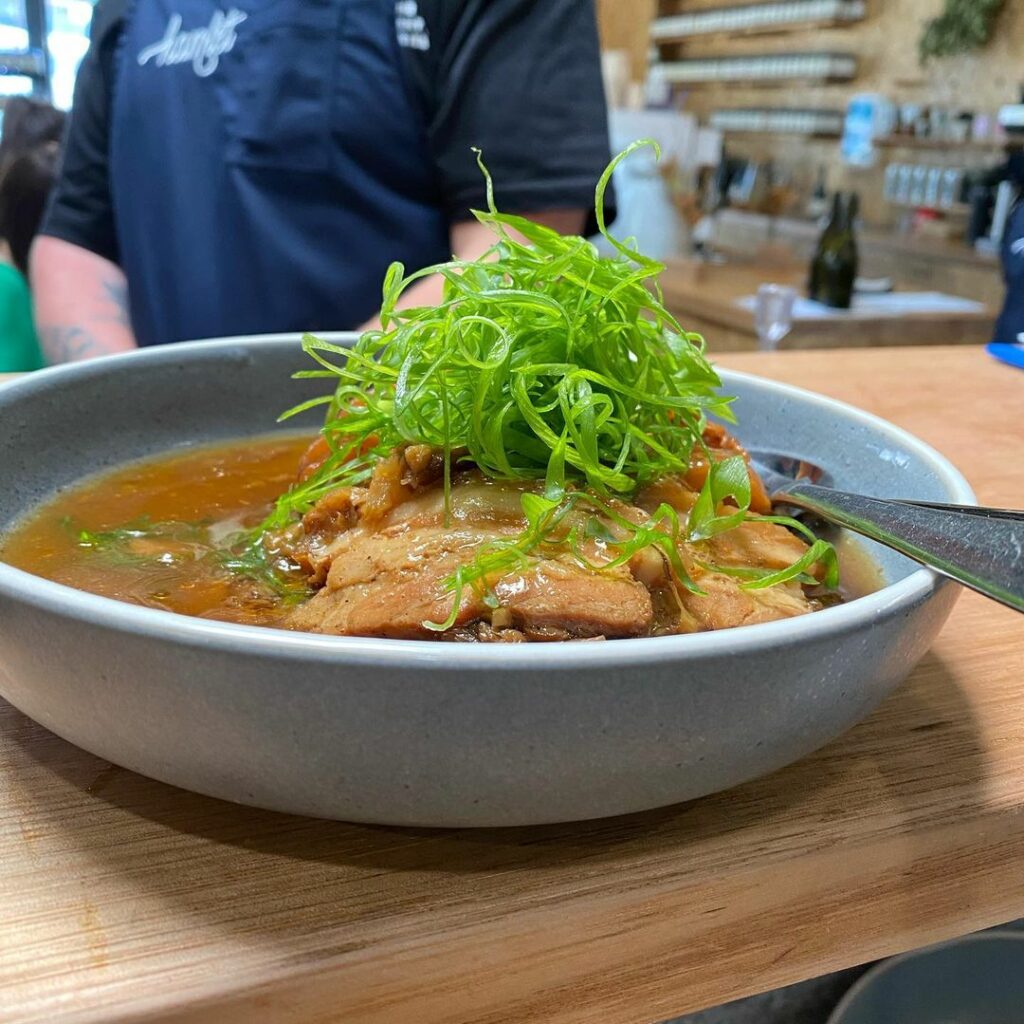 Tony is Australia's foremost authority on Asian cuisine and one of the most brilliant food personalities in the history of Australian hospitality.
On January 22nd we were joined by Tony for a feast of Asian cuisine to celebrate Chinese New Year.
We heard Tony's story, we honed our skills, and the food… oh, the food.
We learned about Yee Sang-Sang Yee, Gong Xi Fa Cai, and other culinary lunar new year traditions. We shaped dumplings and set panacottas. We made red rubies and julienned mountains of vegetables. We spoke about how food can communicate across generations and cultures, and how the true journey to prosperity and success is by building a strong, supportive family.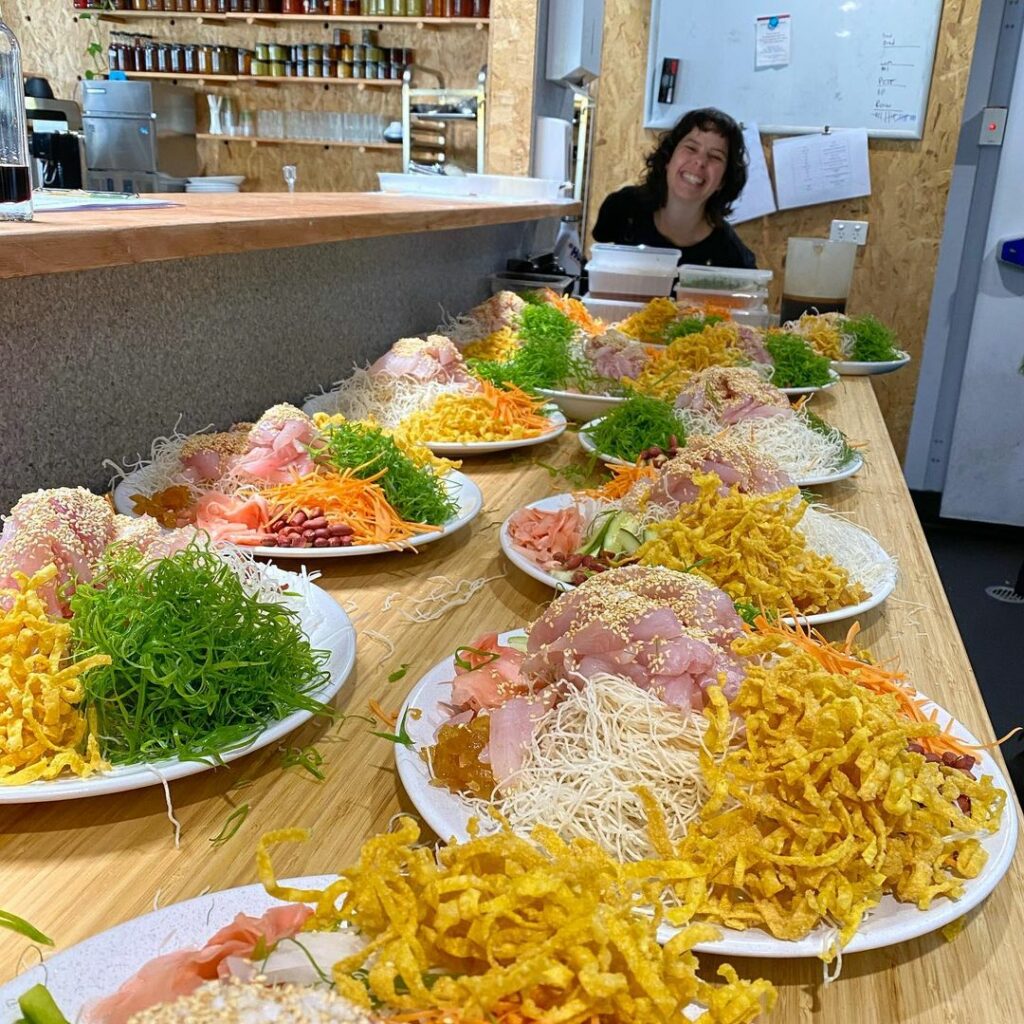 With thanks to Tony for sharing his time, expertise, and generosity with us and our participants.
The Mentor Series is made possible by the incredible generosity of our mentors. Each event, we see such encouragement and support from the community, and we see our participants grow.
The opportunity for our participants to gain invaluable skills in a working hospitality environment with skilled industry experts is made possible by your generosity – every event you attend, every coffee you buy, every meal you enjoy at Hamlet, and every donation you make helps us to empower people and change lives.