Sunday Lunch with Guy + Carlo Grossi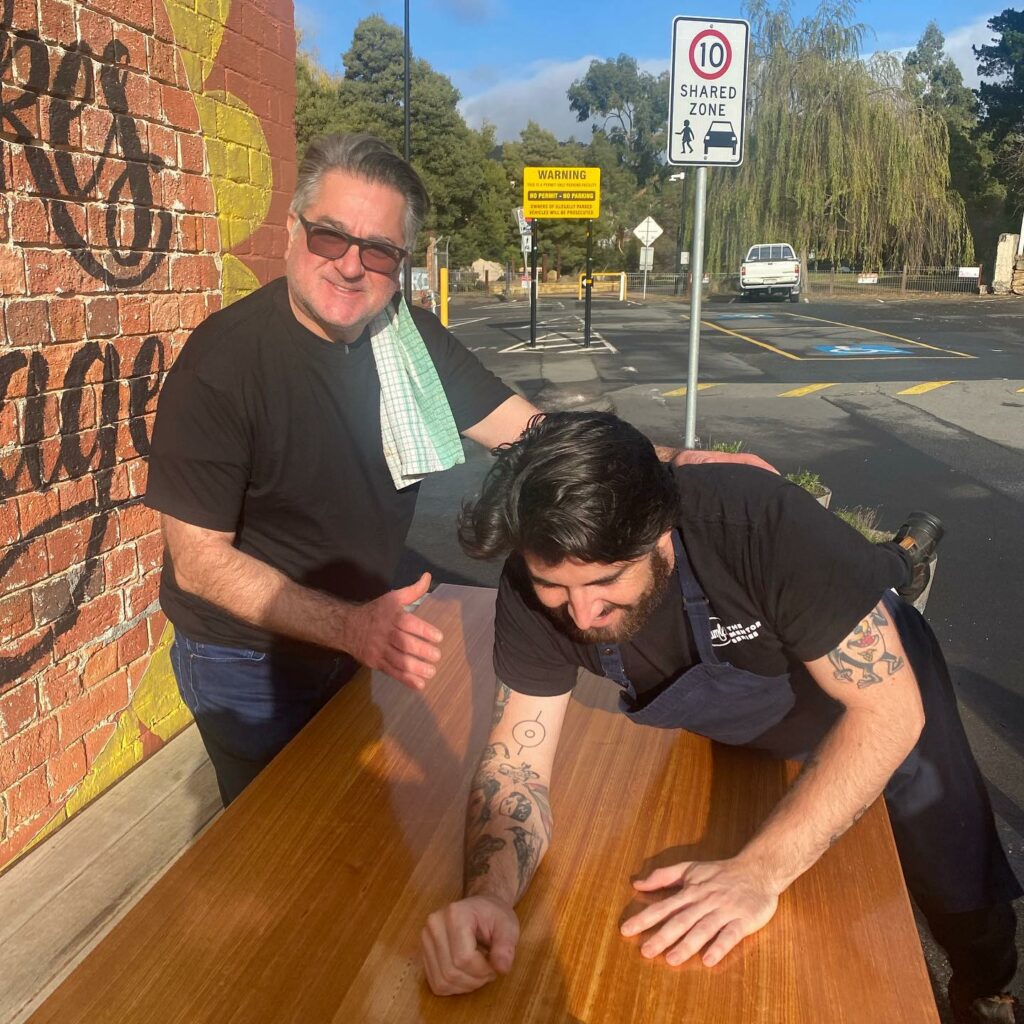 Event Date: 22 January 2023
We were unbelievably excited to welcome the father and son duo behind Melbourne's most iconic Italian restaurants – Guy and Carlo Grossi – on Sunday June 12th, 2022, for Sunday Lunch.
Running multiple venues in Melbourne, Perth, and as far as Bangkok, the Grossi family name is well entrenched in the upper echelons of Australian hospitality. Guy and Carlo brought their decades of knowledge to share with Hamlet participants.
Our kitchen participants learnt to roll pasta and the secret to the perfect Tiramisu from one of Australia's best Italian chefs.
Our front of house participants were taught about casual fine dining and finding your own style with customer service.
It's inspiring to see that industry greats are willing to donate their time to help us empower Tasmanian jobseekers and share their journeys in the hospitality industry. A special thank you to Guy and Carlo Grossi and Hobart Crowne Plaza for sponsoring this event.