Celebrating our 400th Participant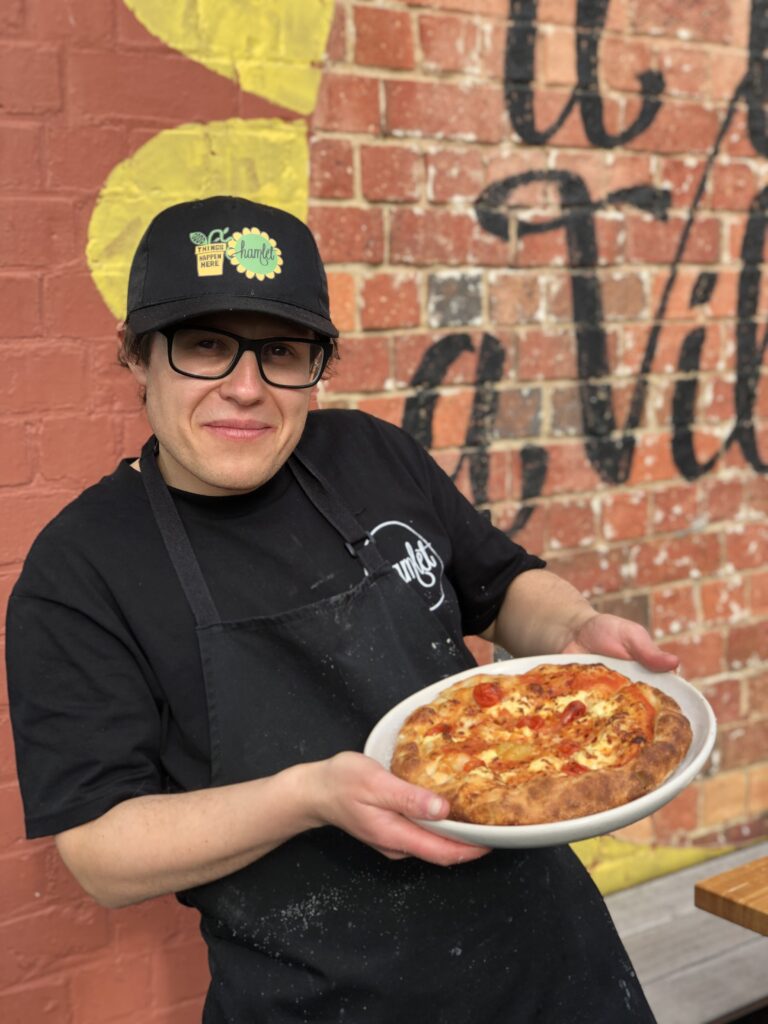 26 June 2023
At the end of May Hamlet celebrated an incredible milestone – our 400th Participant officially completed all of the elements of our training program!
Adam completed his kitchen training program with his final project being a meal for the team – delicious pizza and sticky date pudding to share.
Adam showed great dedication for learning during his time in the kitchen training program and enthusiastically participated in any additional training opportunities we offered. After doing some training shifts at our Farmgate Market stall, Adam is keen to try his hand at our café and customer service training program.
Hamlet's training programs make a real difference in the lives of our participants. To be able to celebrate the 400th participant is an incredible achievement that we are very proud of.
CONGRATULATIONS TO ADAM!
Did you know? The demand for training outweighs the number of participants we can take on and Hamlet cannot keep up with demand.
By supporting Hamlet you are supporting underrepresented Tasmanians to participate in work and community life.