What do we do?
Hamlet is a registered charity that operates the following social enterprises:
---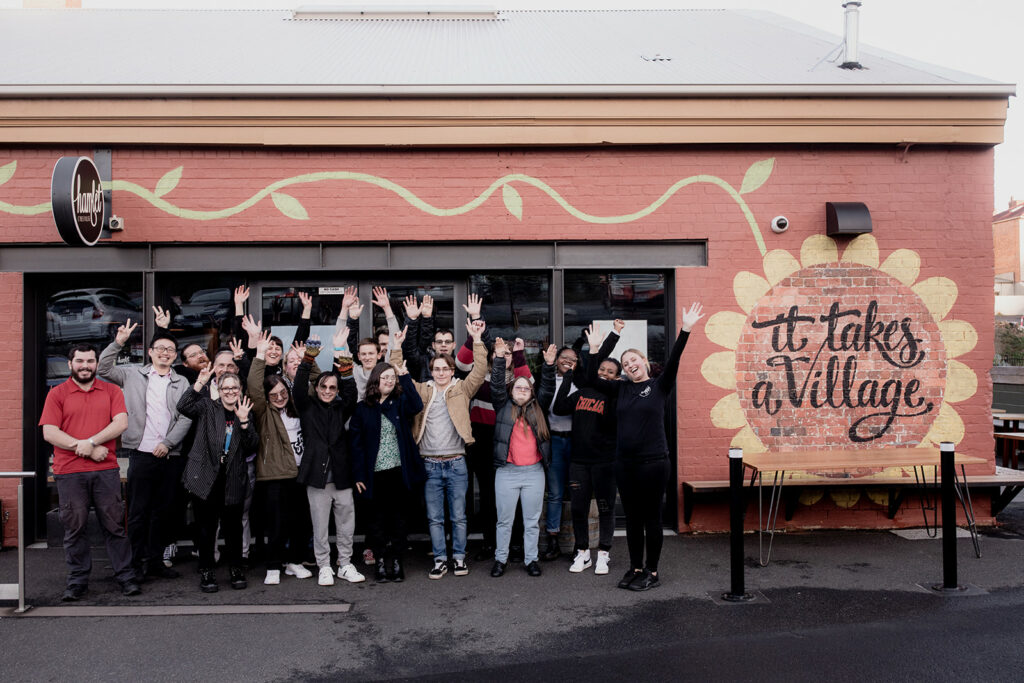 Hamlet is a registered charity and is supported by the Tasmanian State Government. Our training programs are funded by the revenue generated from the cafe, merchandise, gift boxes, gift cards, house-made preserves, and from generous donations from the community.
Hamlet is managed by a board, and is based on the successful format of former Melbourne social enterprise café, Kinfolk.
Founder & CEO Emily Briffa fell in love with the idea of combining great food and coffee with helping disempowered people after witnessing the power of positive change while working at Kinfolk.
---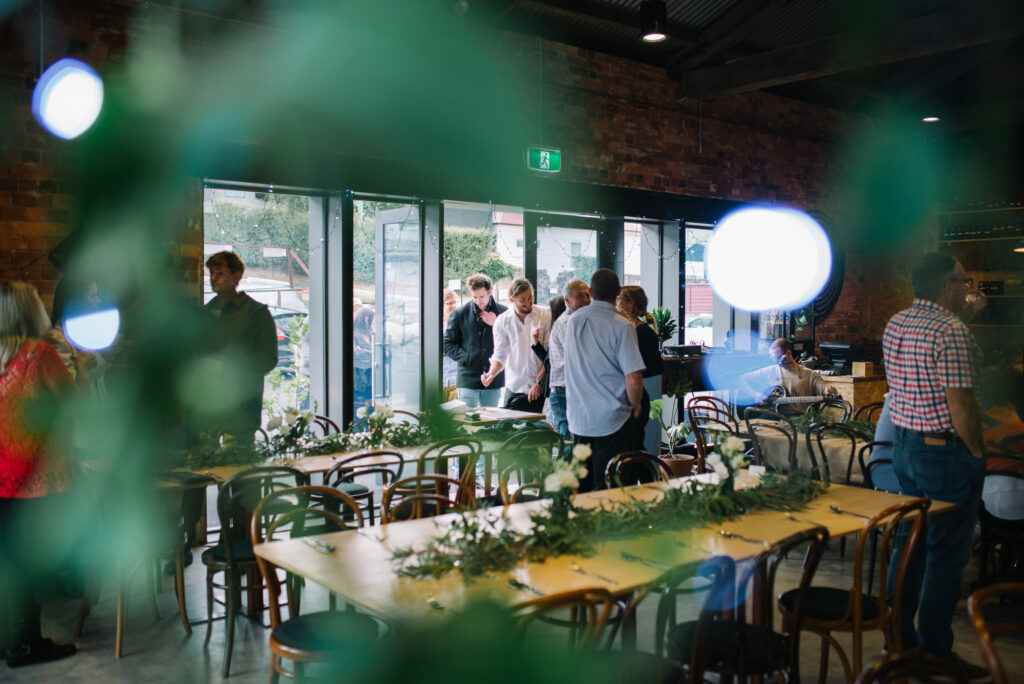 Every participant of our training programs is living with barriers to employment such as disability, mental health concerns, risk of homelessness, long term unemployment or low levels of english language fluency.
As an organisation we build independence and we change lives- and the proof is in the pudding. Of the over 700 Tasmanians who have participated in a collective 37,000+ hours of work experience since we opened our doors in 2016:
100% gained job skills
82% increased their confidence
64% made friends
64% gained references for their resume
55% feel more independent
27% improved their English language skills
By gathering as a community and breaking bread together, we can overcome barriers to employment and open the doors of opportunity for Tasmanian people.
---
FAQ
Why is Hamlet a cashless venue?

Like most businesses, during lockdown we became cashless to help reduce covid transmission and keep everyone safe. Our participants found the cashless system much easier to work with, and for some, it eased the anxiety of money handling and calculation that often comes with a cash system. ⁠
⁠
We found that our wonderful customers also prefer a cashless system, and Hamlet still operates as a cashless venue today.
Why isn't Hamlet open on weekends?

We know it's unusual for a café to be closed on the weekend. During lockdown, we moved to a 5 day work week – and we found that it was wonderful for the health and wellbeing of our staff and participants. ⁠
⁠
Our ethos extends beyond equipping Tasmanians facing barriers to employment with the skills they need to enter the workforce. We believe in looking after ourselves and each other, and giving our staff and participants the ability to spend valuable time with their friends and loved ones on the weekend is super important.
How does Hamlet work?

Hamlet is a social enterprise café nestled on the banks of the leafy Hobart rivulet. All revenue is directed back into supporting our community and helping to create positive change in the lives of underrepresented Tasmanians. ⁠
⁠
Hamlet provides training and work experience to Tasmanians facing barriers to employment. We strive to smash the 'perfect employee' myth, and we believe that everyone has the right to live a meaningful life where their contribution is valued.⁠
⁠
We also provide food relief and collect donations for Hobart City Mission's Safe Night Space.⁠
⁠⁠
Every time you choose Hamlet, you help us change lives. ⁠
How is Hamlet funded?

Hamlet is a social enterprise – all revenue goes towards empowering people in our community. We receive funds through our café, catering, condiment, and merchandise sales, as well as generous donations from the community. We also receive funding from the Tasmanian State Government.⁠
⁠
All donations over $2 are tax deductible, and every bit helps us to continue our food relief work and training programs to equip Tasmanians facing barriers to employment with the skills they need to enter the workforce. ⁠
⁠
To help us change lives, visit our Donation page.